If you are a brand and expand your online and offline brand awareness, content marketing is your friend. With the advent of the internet, smartphones, and online business, content marketing has managed to render traditional marketing campaigns almost obsolete. Companies of all sizes, across all sectors, invest in content marketing to keep themselves afloat and thrive.
What is Content Marketing?
In simple words, content marketing involves creating, strategizing, publishing, and distributing content to reach your target audience and facilitate action. A content marketing job description includes planning, developing and executing the content marketing strategy.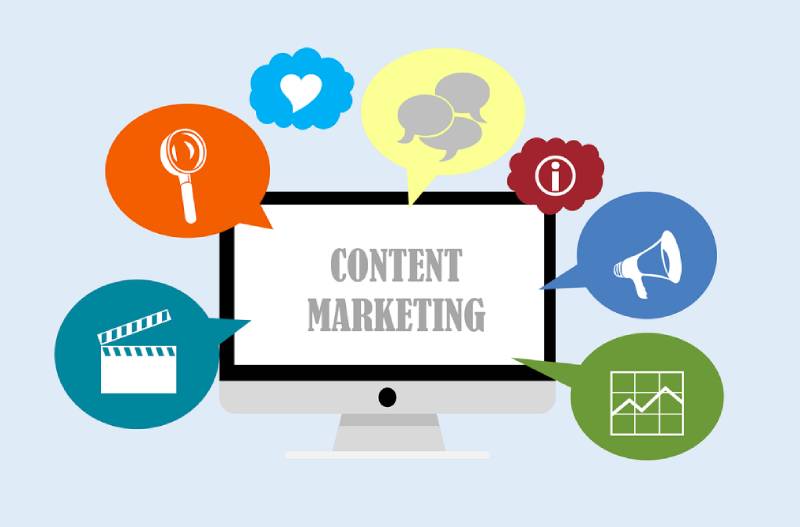 Why is Content required?
Content marketing is the face of marketing today and the future. You need content for a variety of purposes. Here are a few:
Search Engine Optimization (SEO)
Inbound Marketing
Social media marketing
Pay-Per-Click (PPC)
What does a content marketing strategy look like?
Your content marketing strategy is essentially your framework, defining your business' needs, those of the customer, and clear plans to fulfill them. While there are no fixed rules as to what constitutes effective content marketing strategies, they usually incorporate the following:
The vision and principles of the content marketing strategy
As you may have guessed, you need to include the 'why' of your content marketing strategy. Additionally, you have to state the mission, plans to create content, the criteria for success, and the risks you are likely to face.
Content marketing business plan and goals
You have to be clear on what you want out of your content marketing strategy once you implement it, what your audience can expect, and the business model details. In addition to this, you need to make a list of your opportunities and threats.
Define your niche
This one is a no brainer. You need to identify and define your niche and target audience for whom you are creating and distributing content. It is vital to consider their needs and the content management cycle.
Your brand message
You also have to state your brand's message, what you want your target audience to know, what makes your brand different from your competitors, and how you see your brand affecting the market.
What types of content should you post?
Ideally, you should be active on just about every online platform. However, you should focus on Instagram, YouTube, Facebook, LinkedIn, and SEO. Here are some types of content you should create:
Blog posts
Blog posts are ideal if you prefer to explain concepts, ideas, products, services, and topics in detail. You can use a variety of tools to format and present your content in the best possible way to get people to read and understand.
You could supplement your written content with pictures to spark the imagination and get your message out there in the best way possible. Keep in mind that your blogs will get traction if your content is valuable, and you optimize your material for SEO.
Videos
Videos engage the senses better than any other form of content, which is why they tend to get the most engagement. Focus on creating and optimizing videos for Facebook, Instagram, and YouTube.
You can post one-minute videos on Instagram and use IGTV for longer ones. You can experiment with the same for Facebook. 
YouTube allows you to upload as many videos as you want, meaning you can create playlists, group videos into a series, do standalone videos, and so much more. However, be sure to optimize your YouTube videos with the most receptive YouTube cards. As far as video ideas go, you could make videos showcasing product features, product tutorials for beginners and intermediates, unboxing, unseen footage, vlogs, timely brand news and updates, trending topics, Q&A sessions, and so on.
Audio Podcasts
Audio podcasts are all the rage these days with the advent of streaming platforms like Spotify. Repurposing your content for audio is an excellent way to reach your target audience.
Infographics
Infographics can help you communicate with your audience in ways blog posts cannot. It is useful when you pair them with blog posts containing statistics and case studies. They also work great towards the end of your blog posts if you want to summarize primary takeaways. Infographics work best on Instagram if you post an informative caption to supplement them. 
Important content marketing metrics to keep track of
Now that you know the types of content you should create, here are a few metrics to keep track of:
Traffic
The traffic shows you the number of visits to your website. If your website gets a fair amount of traffic, you must determine where this traffic is coming from and which posts seem to be doing better than the others. There are several tools at your disposal to help you monitor your page traffic. You should adjust your content marketing strategy only after studying your traffic carefully.
Social shares
Social sharing is another critical metric to keep track of since social media marketing is popular today. People spend significant amounts of time on social media, which is why it is not surprising that social sharing is essential. The content that people post on their respective timelines and stories should give you a decent idea about what grabs their attention. Facebook, Instagram, and various other social media platforms feature in-built analytics tools that you may use to gauge the primary content marketing parameters.
Pages per visit
If you want visitors to stay on your website, backlinking and internal linking is vital. You need to post compelling content to show your visitor that your other articles are high-quality as well, encouraging them to click on those articles and spend more time on your website.
Conclusion
There you have it – if you are new to the world of content marketing, this article should tell you what you need to know to create and implement your content marketing strategy to boost your brand awareness.