England has been a hot topic recently since their departure from the European Union however don't let this overshadow the wonderful opportunities available for a short or long holiday break. Culture is everywhere in England, with glimpses into history forming a major part of every city from the building architecture to tourist hotspots. Whether you fancy a holiday surrounded by beautiful nature or a bustling city break with plenty of activities to enjoy throughout the day and night, make sure these locations make it to your 'must-see' list of Places to Visit in England.
Places to Visit in England:
London
The busy, exciting capital, London is full of exciting locations and eclectic events. Take a stroll along the Thames and enjoy the sounds and sights of South Bank or snack your way through London's oldest and largest food markets, Borough Market. With a variety of free Museums to visit, families can spend their days enjoying opportunities for hands-on learning before heading to one of the many beautiful parks to let off steam.
Want to learn more about the darker side of London's history? Take a trip to the East End and join one of the many historic walking tours. Not only will you experience some of the most incredible street art the city has to offer, the tours will take you to the places where gangsters ruled and the Jack the Ripper victims met their unfortunate demise.
Nottingham
Do you have a love for legends? Nottingham is famed for being the home of legendary outlaw Robin Hood who was known for stealing from the rich and giving to the poor before hiding out with his band of Merry Men in the nearby Sherwood Forest. Lose yourself in the majesty of the nearby forests, home to some of the world's oldest oak trees including the incredible Major Oak, estimated to be between 800 to 1000 years old. Opportunities to get close to beautiful British nature are available at Wollaton Hall, where you can view the local majestic deer, Idle Valley Nature Reserve, perfect for bird watchers and the Attenborough Nature Centre.
Looking for a good opportunity to enjoy a cup of tea and a slice of cake? Nottingham is full of quaint, independent cafes and tea-rooms. Check out Ludorati, board game and escape room café or the Kitty Café, complete with feline friends and cat-themed menus.
Leeds
Heading slightly further north in the country, Leeds is a bustling city with plenty of shopping and fine dining opportunities. Events take place across the city throughout the year from the awe-inspiring Light Night Leeds falling over two nights in October to the tasty Leeds Food and Drink Festival taking place in the Summer at Millennium Square. Excellently served by public transport, it's easy to reach the city by train or road and you'll find everything you need in the city or the surrounding area.
Fancy a quiet break from the busy city centre? Jump on one of the fantastic water taxis, running from outside Leeds Train Station to Leeds Dock and back. The water taxis are available every 15 minutes from either stop, only cost £1 per person per journey and are a fantastic way to get over to the scenic Leeds Dock where you can visit the Royal Armouries Museum, stop for a cuppa or enjoy a delicious authentic Kashmiri Indian meal.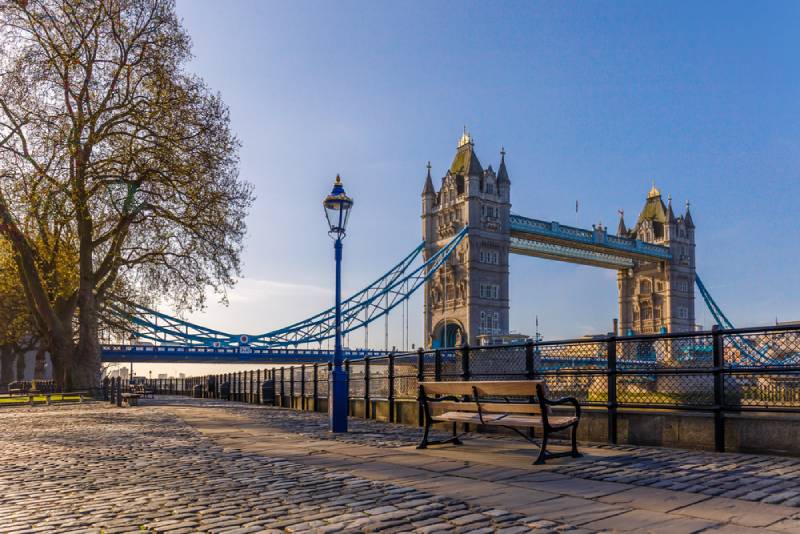 Brighton
Located on the south coast, Brighton is an energizing beach-front city with exciting nightlife, quirky cafés and an interesting mix of independent boutiques. The city has seen plenty of alternative history and remains a place for 'outcasts' and unique personalities to be themselves comfortably. Take tea in a cosy café down the Lanes and spend the afternoon people watching, you'll soon notice some colourful characters and plenty of smiling, friendly faces.
The Brighton Palace Pier, while in need of an update, has stood the test of time, outlasting two world wars and visited by millions of tourists and locals each year. Enjoy delicious fish and chips, warming freshly made doughnuts and spend the afternoon trying your luck in one of the arcade halls, full of all your fond childhood favourites.
York
Another popular northern town, York is one of the most culturally rich and historic locations in the UK. Wander the cobbled medieval streets, gaze upon the striking gothic architecture and experience the Shambles, one of the best kept medieval streets across the globe. York has seen evidence of settlers from the Romans to the Normans and was even held by the Vikings in 886AD, all of which have influenced the town's appearance today.
Experience a quintessential British tearoom before enjoying the area from a different viewpoint entirely including a two-mile stroll along the elevated York City Walls or a relaxing boat trip down the Rivers Ouse and Foss.
England is a country that has something for every member of the family, whether you prefer a fun-filled active holiday or one that is a little more laid back. We hope that you have liked our list of places to Visit in England. A lot smaller than some of its European neighbours, England makes up for it's cosy constraints by having a lot of heart and welcoming of their overseas visitors. Book your English break today and experience a holiday like never before.