Photography is one of the fields which are ever green. Ever since the eCommerce revolution began, each and every thing is being sold online. Bringing consumers from retail to online platforms requires creative use of visual effects. This comes from businesses offering photography services.
Fashion is another industry where photography services fetch top dollars if they offer the right quality of services. These businesses have seen considerable growth over the years. It has become a great prospect for anyone looking to combine their skills behind the camera with a spirit of being their own boss.
This combination of passion and profession drives the way to success and financial stability. Are you a person who is a great photography but knows nothing about starting a business? Are you looking to get started down this path? This guide provides you the stepping-stones which help carve the way forward. Knowing where to get started is crucial to ensure that you get the first step in the right direction.
Where to begin?
There are a lot of things which go into creating a successful business. strategies. The real task in all of this is taking the first step right. The way you go will depend on a number of factors. How much investment you can make at the start?
Whether you are going to do the whole process yourself or hire a clipping path service provider is another question that is important to answer. The marketing, collaborations, connections with different partners etc. will all come into play when you begin a business.
Here's some of things you'll have to consider when starting a photography business without any prior experience.
Determine your target market
Start by figuring out who your ideal target audience is. A target market is the circle and type of people you want to focus your photography services towards. This can vary on the basis of who you are and where most of your contacts are.
If you are a fresh graduate, you can try to market the services to your seniors, batch mates and juniors. Every school has various disciplines.
Students in divisions like business management may be looking to start an online shopping portal or some in the media wing looking to be a model. You can start with them and then slowly grow from there Similarly, you can assess where most of the people you know are and then take it from there. Beginning with these people will give you a better chance of getting your first assignment and this will offer a boost for future jobs.
Working out your budget
The next thing you want to bear in mind when taking the first step is knowing how much you can spend. There are times when you may not have any money. If you are someone who has photography skills, you can begin with the camera you already have.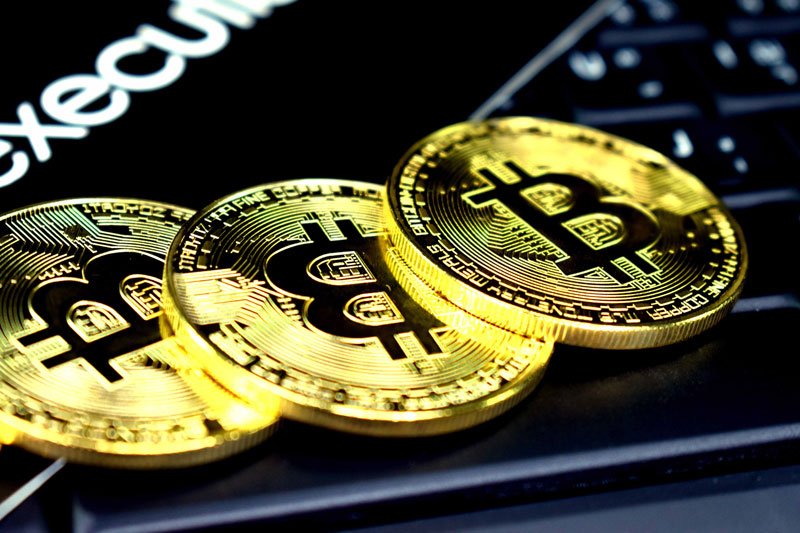 If you think that you need some essential equipment before initiating anything, there are many options available. You can use your own savings or borrow some from those around you. There are also more commercial options for raising funds.
Some of the things you can include getting a loan from a bank or ask seed investors to put some initial money in your venture. Of course these people will want to influence some of your decisions so it is something which should be taken as a last resort.
The right equipment
With the budget done, you have to move on and figure out the things you need to start. The proper equipment depends on where you want to start. You can take the first step with one professional camera which you may have bought for personal use.
If you are a student just yet and want to take a step into the business world, one professional camera will suffice. You can talk to societies, clubs and other friends who host events to hook you up. In this case the right equipment is just one camera.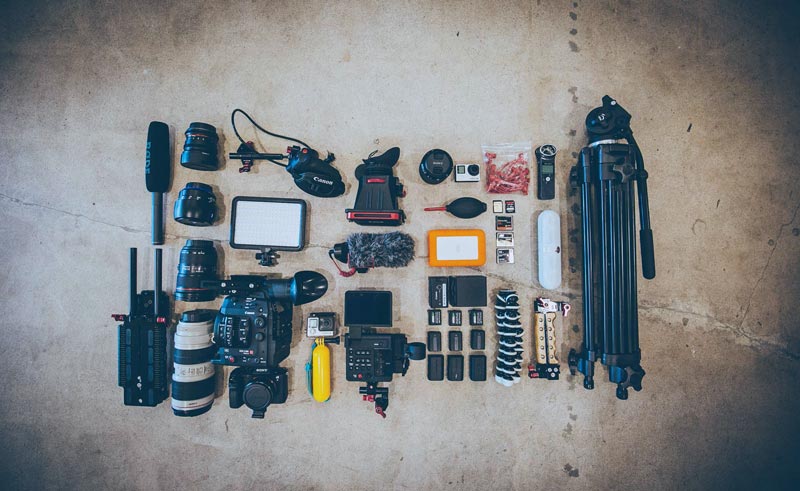 Accordingly, you can figure out what are the things you want depending on the budget , target audience and the scale at which you want to start. Together, these things will indicate some of the other steps you may have to take.
Partnerships
As a person who has no business experience, you can't do everything alone. In the beginning, you will have to create certain partnerships. These will include sponsorships or collaborations as well as some operational deals. At some point they will be necessary.
You may have to outsource photo editing because the size, angles and presets used in product photography and fashion is advanced. These are not things learnt at school and take years of experience to get right. This is why a partnership for photo editing will be beneficial for business growth.
Other partnerships you will have to forge include some with rental companies, brands or magazines who can help you promote your work. If you want to be a fashion photographer, for instance, a collaboration with a magazine or social media page can help boost your snaps to a larger audience.
Marketing
Advertising and marketing are the corner stones of any business. No matter how much you love photography, if you are making a business out of it, there is motivation to earn money. And revenues will not come in unless you promote your business in the right way.
This is where marketing comes in. Fortunately, the advent of technology has made marketing less expensive and effective at the same time. Social media is a great example of this phenomena. People have used platforms like Instagram and Facebook alone to create successful businesses for themselves.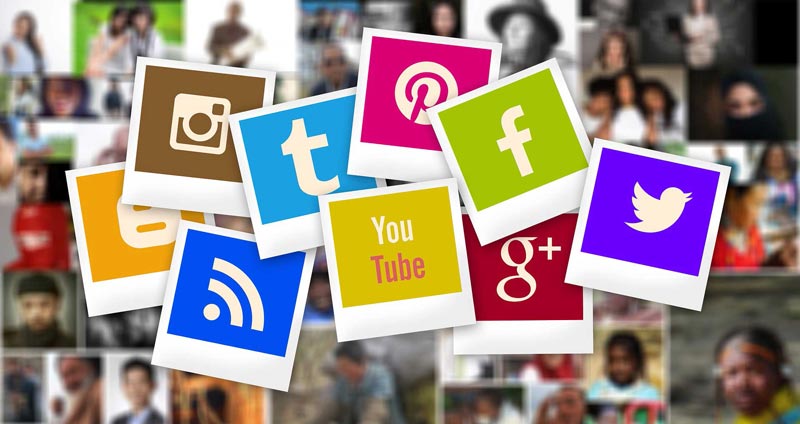 Facebook is one of the hottest places for eCommerce. People who can't afford t create specialized websites use pages on this site to begin their business. Instagram is the website which helps fashion photographers and enthusiasts the most.
As a budding photography service then, these are the most appropriate platforms to start with.
How to make sure you succeed?
The biggest catch with starting is a business is being able to sustain it. According to statistics, more than 80% of all start ups close down within the first five years. The key to avoid this is to have a passion for entrepreneurship in the first place. However, a commitment for business alone is not enough. Other aspects which help keep a business thriving include planning and strategies. Without a concrete plan, things will fall apart.
Begin with the basics
After figuring out the first steps, you immediately have to think about ways to take it forward. In this regard, you have to start with the most minor details. If you are starting a product photography service, the basics can be things like where will you operate from?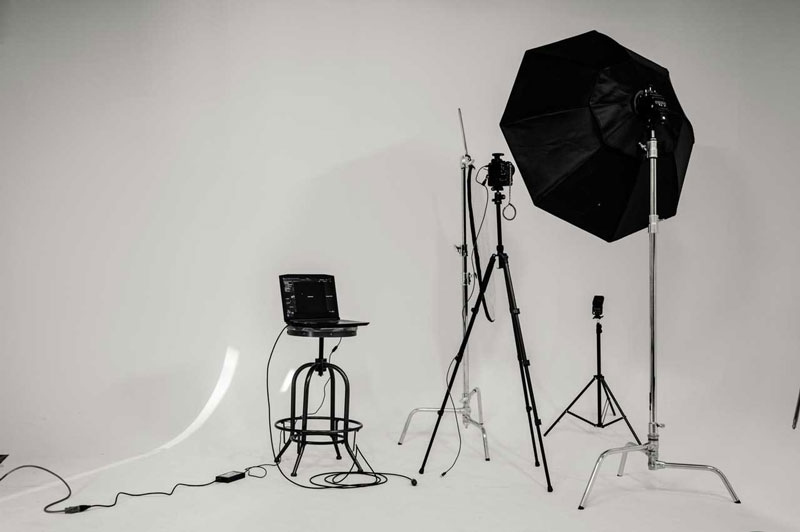 How the business is going to be run and the tactics for attracting customers will all factor in and form the foundations of a successful business. It is not just about taking the first right step but more about planning the next ones properly.
Set SMART goals
The direction of a business is determined by the objectives which you set for it. When you are just starting off, these can be seen as goals or milestones. SMART is an acronym which stands for Specific, Measurable, Achievable, Realistic and Time-bound goals.
In photography, you can set small markers like I want to get to ten thousand Instagram followers in the first year. The goal can also be something which has to do with revenue, for example, you can set your sights on working with at least one major online retailer in the first year etc.
Pick out some distinguishing factors
If you are starting as a fashion or product photographer in 2019, there is stiff competition to deal with. Even in a niche like your college students, who you may want to target, there will be businesses already offering services to them.
This is why you have to think about something from the beginning. There has to be something which sets you apart from the rest. Your image quality, image editing process, level of customer service, delivery of products or anything you think you can be good and can serve as a proper unique selling proposition. Considering the other factors in your business, this is something which you will have to figure out on your own.
Effective resource allocation
This is another thing which you have to take from the start and then work out as things evolve or grow. Resources include camera equipment, editing tools, budgets and other things. You have to think about where and how all these come from.
If you are small and don't want to make an investment of a lifetime, you can rent camera gear in the start. This is one example of resource allocation. There can be other similar things to deal with when it comes to a new business. As time goes by, things will change and you have to take this into account.
No matter what happens, you have to have a backup plan for when things fail. If a client defaults on payment, you should know what to do. If a rental equipment breaks, you should know how to deal with it and if you are not getting orders, how you are looking to sustain yourself for the time being. All these have to be part of your contingency plan.
Conclusion
Photography services in the fashion and eCommerce industry are quite hot. Searching for opportunities in this field is bound to pay dividends. However, you have to be in a proper position to handle things the right way.