There are many reasons why you spend your days longing for the summer sun to return in the winter and it isn't just because you can no longer comfortably go outside in shorts. As far as your home décor is concerned, this is the time of year that presents the most danger because of the turn in the weather.
You might not realise it, but the winter can pose just as many problems for your home's interior as your exterior if you allow it. This is why many homeowners take this time to look into damp-proofing methods to safeguard the property to get on top of rising damp, control potential woodworm infestations and prohibit mould from condensation.
How Condensation Can Ruin Your Home's Walls
If you have spent a lot of time painting or wallpapering the walls of your home, you want to do everything that you can to keep your hard work safe from becoming ruined. Damp, which is more prevalent in the colder months than the warmer seasons, has no respect for those long weekends and late nights you spent grafting to turn your house into a home.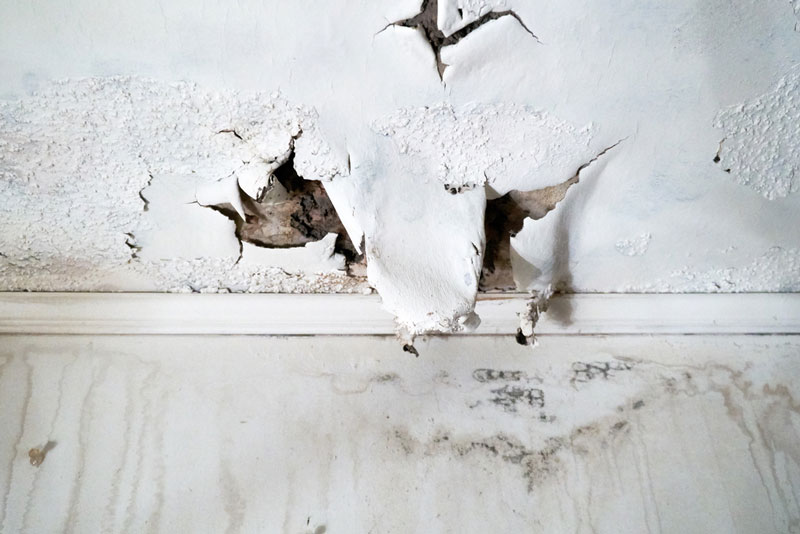 In winter, there is an increase amount of moisture in the air and, when that isn't allowed to move around in a well-ventilated property, it will sit and spawn mould on surfaces such as windows and walls. You are likely to see the appearance of black spots which, on their own, are relatively simple to remove by wiping away. However, that only cures the symptom and not the problem and, unless you do something to address the issue, condensation will continue to appear.
Over time, this will damage wallpaper and layers of paint, causing them to peel away from the surface of the wall. Simple things like keeping doors and windows open as much as possible (especially in wet rooms) will help to subside symptoms of condensation.
Rising Damp
While condensation is the most common form of damp, rising damp is a much more serious issue that requires immediate attention. Why? Because this is when moisture if rising through the walls of your abode and, potentially, weakening the structure of the property to the point that expensive remedial work is require.
All properties are fits with a Damp Proof Course (DPC) just above ground level, designed to block moisture from rising through the wall. One of the signs of rising damp is a wave appearing on the interior and/or exterior wall along with salt deposits – this will be at the point where the moisture reaches before gravity kicks in. If you see this, this means that your DPC breach and will require maintenance work.
In the winter, when there is more chance of rainfall and snow, there is increase moisture levels in the ground. If your property's DPC is damage, it is far more likely that moisture will find a way through and up into the walls of the building. If left for too long, this will require invasive repair work and, as a result, redecoration.
Be Smart this Winter
For several reasons this winter, make sure to be smart to look after your home and everyone that lives within it. This year, more than any has presented us with many challenges so try and not allow the issue of winter damp ruining your décor to be one of them.