Relocating house is undoubtedly stressful and requires lots of time and energy, but there are many ways that can ease your relocating process.
We asked professional packers, movers, and removals Canberra to share their smart packing & moving tips and organization ideas which can do your packing and moving easier.
Start Early, Don't Procrastinate
By starting early packing, you will get less stress and the satisfaction that you beat procrastination. Most people have no idea how long it will take to pack a 3-bedroom house.

To avoid confusion, you can start a week prior. Start packing several boxes a day, and it will save you from the last-minute fight.
Always Start With The Things That You Won'T Be Using Before Your Move Such As
Fancy China Crockery
Lawnmower
Old Clothes
Seasonal items
Power Tools
Guest Room
Packing Requires Lots Of Boxes
You'll need different size boxes to pack the items of your entire house. Use large boxes for light things like linens, towels, clothes, and decorative pillows and always put heavy items in a small box. You can easily carry a small box even if it is heavy.
Tips For Packing Heavy Items
Choose thick and sturdy boxes
Make sure multiple items do not touch each other in a single box.
Use packing cushion to fill any space in the box.
Seal your box with good quality tape.
Always stack your heavy boxes first
Take comprehensive safety measures while carrying
Get Rid Of Unwanted Items
Shifting is the best time to get rid of unwanted items. By eliminating the unnecessary things, you will save your time and energy. Decide whether you'll keep it, donate it, sell it, or toss it.
Donate the clothes you haven't worn in many months.
Trash those electronics items that broke down months ago.
Doing a preliminary cleaning will impact on the efficiency of your packing, and it will ease your relocation process.
Label Your Boxes Properly
Label your boxes accurately and clearly. Write a short description on the top and the side of the box. Always label the boxes by items and by room. For example
Toys, video games- Kids room
Books, magazines- Reading room
Sheets, pillows- Bedroom
Knifes, spoons, glasses- Kitchen
Soap, brush, shaving kit- Bathroom
Use different color markers or color-coded tape for each room. It will provide extra clarity for you and your movers to stack them.
Labeling is the best way to ease your packing and unpacking process. There will be no confusion while organizing your new house. You know which box to open in which room.
Mark Your Delicate Items As Fragile
It is essential to mark your delicate items as fragile. Use packing paper, bubble wrap, or blankets to pad all your decorative items and fragile dishware.
Shove it between your bone china and the surface of your boxes, wrap it around vases and jars, and stuff it inside glasses to provide a soft cushion.
Always wrap each of your fragile items separately.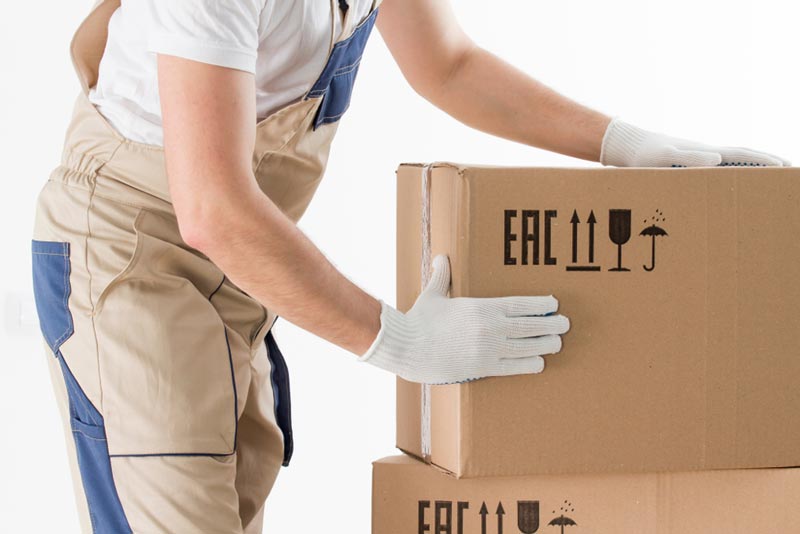 Create Your Very Own Set Up Kit In Prior
Make sure you pack the right tool in a separate box and keep it somewhere you can easily reach. It will help you to set up your new home.
A Good Set Up Kit Requires
Nails
Screws
A drill
Hammer
Allen keys
Screwdriver
Extension cords etc.
Pack anything you'll need to reassemble chairs, put together bed frames, or get your house in order.
What Not To Pack In A Box
Don't box up every single item in your house. You should carry antiques, legal documents (wills, passports. etc.), important papers, and valuables personal to be on the safe side. You can make your packing easier by selecting what not to pack.
It is better to leave packing to the experts to avoid stress. Take help from a professional relocation service provider; they will pack, load, move, and organize your items.
Professional movers are well trained in moving various items from bulky furniture to fragile bone china. Moreover, they use the right equipment and take proper safety measures.
Make sure you read their refund or damage policies of (Just in case).
Conclusion
If you follow these packing tips, you'll save your time and have nothing to worry about relocating.